Signature Management Corp. is pleased to announce the establishment of the Richard M. Waitzer Professorship in Business Ethics at the Darden Graduate School of Business at the University of Virginia. Funded with a gift from Signature President Brad Waitzer, a 1987 graduate of the school, it is named in memory of Signature's founder who passed away in January 2019.
The gift honors a man whose entire 65-year business career was built around treating people fairly and acting ethically. It also reflects Signature's core values of honesty, accountability, and responsibility. Executive Vice President Kathy Scott notes, "Signature is built around the idea that behaving ethically in all our activities is our most important imperative."
Giving back to the community is integral to Signature's corporate culture. It regularly holds food drives, collects and distributes school supplies, and participates in various other service activities. Over just the last fifteen months, the Signature family has donated nearly $6 million to worthwhile causes including Eastern Virginia Medical School, An Achievable Dream Academy, the College of William and Mary, Access College Foundation, the United Jewish Federation, Norfolk Academy, Lynnhaven River Now and so many more worthwhile organizations concentrated in education, healthcare, and children's issues.
Signature Management is a property management company based in Virginia Beach that manages apartment communities, senior housing, shopping centers, office buildings (general and medical), and industrial properties owned by its principals. Its track record of honesty, fairness, service to its residents, and superior performance spans over half a century.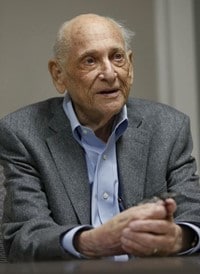 ---
---