Signature Management hosted its annual Awards of Excellence via live stream on January 29th, 2021. Each year, Signature Management hosts this event to recognizes individuals and teams for demonstrating a commitment to excellence in property management and exemplifying our core values in action.
2020 was an unusual year in the apartment industry that required quick thinking, adaptability and constant innovation. During this time, Signature Management began leasing its newest community, the Pearl at Marina Shores, continued renovations and upgrades at numerous properties and continually sought out new ways to support its residents during a global pandemic.
At Signature Management, each and every team came together to practice teamwork, responsibility, accountability, honesty and excellence. From management and maintenance to accounting and leasing, Signature professionals demonstrated strength and resourcefulness under pressure to lead our company through another outstanding year.
Signature Management is proud to announce this year's winners, beginning with our Core Value Award Winner:
Core Value Award, Lloyd Jenkins, The Pearl
The Core Value award is given to an employee who best exemplifies our core values in action each day. Lloyd's commitment to honesty, excellence, accountability, responsibility and teamwork shine through in all that he does. Lloyd is an expert in his field, but also works with humility and kindness at front and center.
Property of the Year, Monticello at Town Center⁠
Excellence in NOI, Monticello at Town Center⁠
Manager of the Year, Lisa Jemison⁠
Assistant Manager of the Year, Elizabeth Sauls⁠
Service Supervisor of the Year, Manny Gatling⁠
Customer Service Award, Monica Ratliff⁠
Service Assistant of the Year, Adam Chavious⁠
Excellence in Reducing Delinquency, Crystal McClure ⁠
Service Technician of the Year, Tracy Lopez⁠
Above and Beyond, Hannah Childrey⁠
Leasing Star, Katie Sauer⁠
Service Star, Kennith Kistler⁠
Excellence in Revenue Growth, Signature Place⁠
Rookie of the Year, Alanis Santiago⁠
Rookie of the Year, Anthony Whitsey⁠
Customer Service Award, Geoffrey Bracy⁠
Additional awards were given to:
#1 Shop Award Kayla Reagan
Above and Beyond Award, Onsite Hannah Childrey
Above and Beyond Award, Corporate Jennifer Glomb
Rookie of the Year, Office Alanis Santiago
Rookie of the Year, Service Anthony Whitsey
Team Spirit Award Brooke Mosses
Customer Service Award, Service Geoffrey Bracy
Customer Service Award, Office Monica Ratliff
5-Star Team Service Award The Pearl at Marina Shores
2020 Scoreboard Winner Silver Hill at Great Neck
About Signature Management Corporation
Signature Management is Hampton Roads' premier property management company specializing in management, investment and development services. The Signature name stands for quality operations, professional management and staff, and an unmatched standard in resident services. Their award-winning properties and employees are regularly recognized by local and state apartment associations for outstanding service, exceptional quality and professionalism.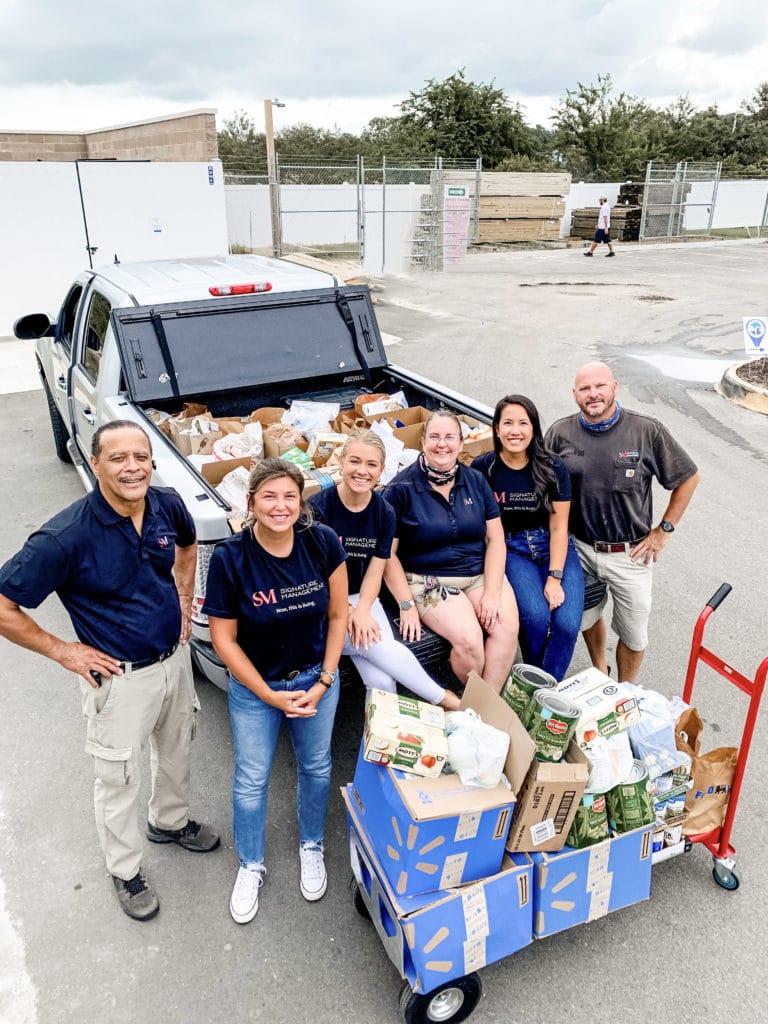 ---
---